Please watch the video below as Jay Ehret teaches you how to create a remarkable customer experience. This webinar focuses on the offline, or in-store, customer experience, but also features digital experience design expert, Cam Beck, to show you how to design your website experience.
Before you begin, please download the companion materials here: Customer Experience Map Pack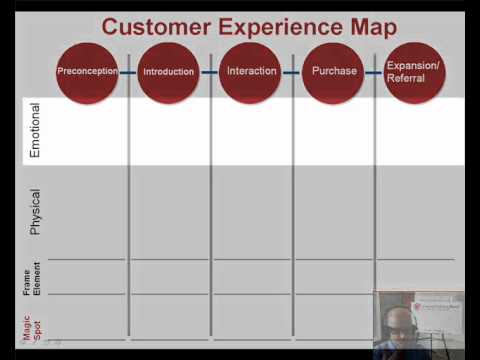 In this webinar you will learn two very important concepts:
1) You do not sell a product or service, you sell the experience wrapped around that product or service.
2) When the customer enters your store, or contacts your business, it's not the opportunity to make a sale, it's the intersection of two stories.
In this webinar you will learn:
1) How to break away from industry norms and create a remarkable experience by framing your business with a metaphor.
2) How to use the Customer Experience Map to design an experience that inspires customer loyalty and sparks word of mouth.
If, after watching this webinar, you feel you need professional assistance with your customer experience design, please contact Jay Ehret at 254-399-8093 or email Jay(at)TheMarketingSpot.com
**Note to conference and event organizers: If you would like this information presented in the form or a seminar or workshop at your conference or industry / trade association event, please contact Jay Ehret at 254-399-8093 or email Jay(at)TheMarketingSpot.com.  For more information see The Marketing Spot Speaking Services