What should you do to market your business in 2012? To answer that question, I created this short video for Network Solutions' 12 Ways to Makeover Your Small Business in 2012 series.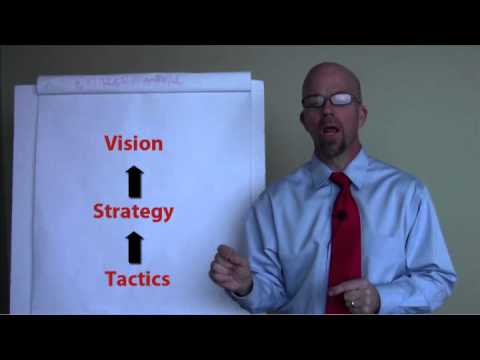 (email subscribers and feed readers, click here if you don't see the video: Sharpen Your Brand)
The Rules of Marketing
A new year does not mean the rules of marketing have changed drastically. Yes, marketing evolves and you must move forward, keeping an eye on the future. But marketing fundamentals are fundamental. No matter what new technology or trend appears in 2012, one thing will not change: The Importance of Branding for your business.
When people ask me, "What can I do to market my business?"  what they are really asking is "What tactic can I use to market my business?" Starting with tactics is starting at the wrong end of the marketing equation. As I illustrate in the video, your best marketing tactics will reveal themselves if you define your brand.
Tactics are the result of a strategy.
Your strategy is dictated by your vision.
Your vision is a future picture of who you are.
Who you are is your brand.
That's why branding is so important. That's why your first marketing action of 2012 should be to sharpen and polish your brand.
Resources to sharpen and polish your brand:
What is a Brand?
Free Recorded Branding Webinar: Branding U
Free Branding eBook: The Brand-Building Checklist
---
Don't miss out on free marketing advice. For updates on new articles: Receive The Marketing Spot by Email or subscribe in a blog reader.